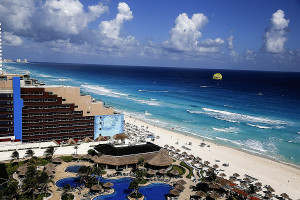 A Destination Indian Wedding never gets old! I just LOVE them. It is so much more relaxing for yourself and your guests! You know that once you get there its all about fun and relaxation. Nothing different for Amee & Neal's fab Cancun Wedding. With about 180 of their friends & family the JW Marriott Cancun was the perfect backdrop for a great time to celebrate and enjoy.
We started out with a Welcome Party at the hotel's pool! And in eager fun and kinda predicted fashion many a guests decided by the end of the night to take a dip!! Even my gorg bride & groom jumped in, clothes and all!!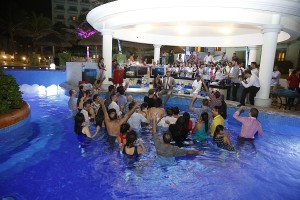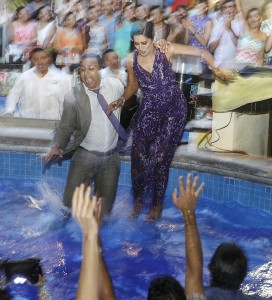 And even Caleb or cinematographer couldn't resist jumping into to capture some really cool images!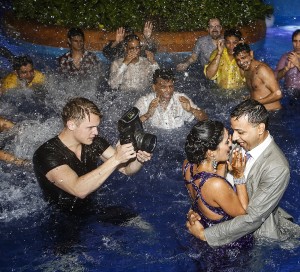 The following day started out with a bang with a "traditional" Barat down the beach. It was kinda like we were in Goa for a minute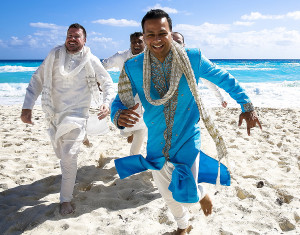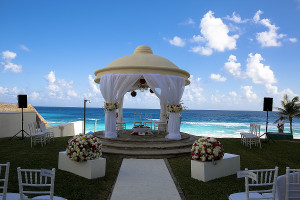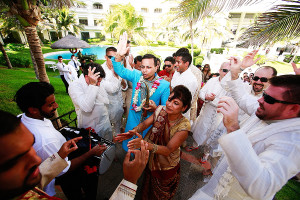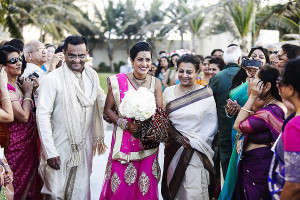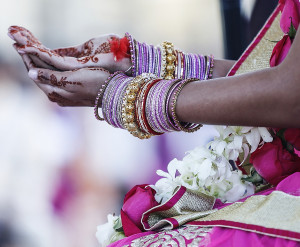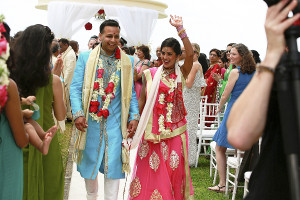 After the gorgeous Hindu Ceremony in the garden it was really time to get the party started!
Huge thanks to all of my Amazeballs vendors
and all of the local Cancun support!
T~
If you liked that post, then try these...
tattle tales on March 29th, 2010
.
Indian Wedding - Tara & Anurag on July 26th, 2011
.
Clara's Designer Cakes on June 25th, 2009
Take a peek at the .
Special on "Brilliant Bride" Package on November 11th, 2008
Hello Winter & early Spring Brides for 2009 :)Working Brides is offering a $200 discount on the "Day Of" package!!! So all you ladies who have worked SOOOOO hard planning and are now just wanting to kick back and relax give us a call.
Wedding Sari Wednesday on February 8th, 2012
Sorry ladies, I have been slacking on my Wednesday blogs, just been a little insane around here lately!! I do however have a beauty to make up for it.