Congratulations!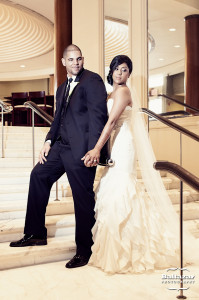 You're engaged. And life is good.
You're probably finding out that planning a wedding is equal parts fun and hard work. If you've got it under control so far, and you're still smiling, we're impressed!
And we think you've made a really smart move in looking for a wedding planner. Because no matter how organized and on top of things you are, everybody needs a helping hand sometime. Plus we want you to keep smiling!
We're Working Brides Wedding Planners, and we want to see you have it all: the beautiful wedding day you've always dreamed of, along with the fun, joy and laughter that come in the months before the big day.
Whether you need a full-service guide or a day-of coordinator, we're here for you. We've had the pleasure of helping even the most organized brides plan — and enjoy! —amazing weddings. From the venue to invitations to the always confusing etiquette questions, think of us as your dedicated project manager for the biggest event of your life.
As we always say: this is a once-in-a-lifetime affair. Enjoy every wonderful moment.
Please call us a  (240) 353-5076.