WHY you need a wedding planner
Weddings can be the most wonderful experiences in your life, but they're often plagued by hang ups and frustration – all that stress can build up and before it's even time for the ceremony, the magic of your special day together is getting crushed under all the extra… stuff!
At Working Brides, we specialize in handling all the unruly problems that pop up.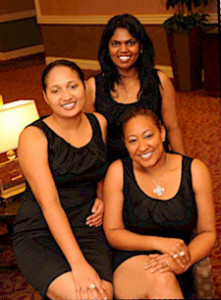 My name is Trisha Cranor, head coordinator at Working Brides and since 2006 I've had the pleasure of administering some of the most beautiful, unique and stylish weddings on the east coast – all while taking the workload off of the bride and placing it squarely on our shoulders. From the modern elegant weddings to the lavish and hip, We've brought effortless planning to every wedding, delivering the perfection that a bride demands for her special day – a day that we've all been planning since first trying on mom's high heels!
Of all the things that go into your own wedding, the last thing you want in your schedule is a frustrating delay that costs you time and money. With Working Brides as your planner, your focus can be shifted to where it should be – customizing the fine details of your wedding and loving every minute of it. Let us worry about ferocious mother-in-law's and caterers who can't tell time.
Whether you're hosting a traditional Western wedding in the Maryland, Virginia, D.C. area or a lavish South Asian wedding in DC, Florida, or Arizona (or anywhere for that matter), we can bring any wedding together in a way that is modern, bold and elegant.
Discover how you can truly make your wedding your own with Working Brides
Call Us Now To Schedule a Consultation
(240) 353-5076